Signing a memorandum of understanding & Human Resources of Sharjah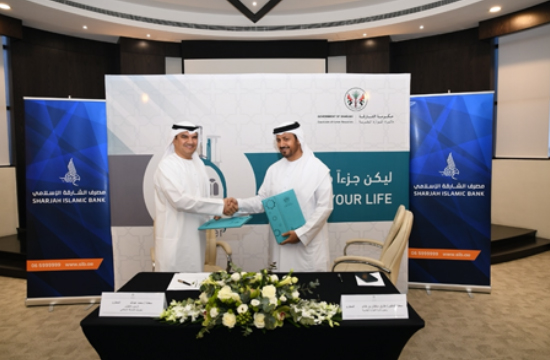 The Human Resources Department and Sharjah Islamic Bank signed a Memorandum of Understanding within the "Waffer" loyalty and discounts program for employees of the Sharjah government. This will be the first time the banking sector will be collaborating with the department, with the aim of expanding the base of services provided to Sharjah government employees and look into the savings contracts that serve them as beneficiaries of the savings card. The memorandum was signed by His Excellency Dr Tariq Sultan bin Khadim, Head of Sharjah's Directorate of Human Resources and Member of Sharjah Executive Council, and His Excellency Mohammed Abdullah, CEO of Sharjah Islamic Bank.
The memorandum grants employees of the Sharjah government and holders of the "Waffer" card with several benefits and a package of discounts and facilities at Sharjah Islamic Bank. This includes rewards if the salary is transferred to Sharjah Islamic Bank and offers that include exemption from certain conditions, no charge on some services, and distinct personal financing ratios, with flexibility on the dates of maturity of the first instalment, flexibility to postpone other instalments and offers on facilitating advance deposits and the good loan.