Sharjah Islamic Bank wins CEEMEA Financial Institution Deal of the Year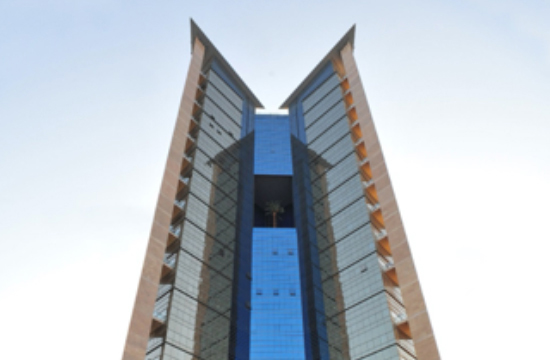 Sharjah Islamic Bank (SIB), one of the leading financial institutions of the UAE, has won Global Capital's "CEEMEA Financial Institution Deal of the Year," award for its USD500 million Sukuk (Islamic finance "bond"), which it issued in June 2019.
The Sukuk was priced at a spread of 321 bps translating into a coupon of five per cent. SIB's deal was seen as particularly successful, given it was launched at an appropriate time of the year, the large demand and at lowest cost when compared to Conventional and Islamic institutions.
HE Mohammed Abdullah, CEO of Sharjah Islamic Bank said, "This is an excellent achievement given the deal has been awarded the best bond not only for the MENA region. I believe it was due to the performance of the bong and how well it was tied that helped it emerge winner. We would are grateful for being given this opportunity, are happy to know that the transaction was well received by Global Investors as well."
The Sukuk is issued to align with the plans and strategy of Sharjah Islamic Bank, which aims to increase the bank's capitalization ratios to boost its future growth, and expand its capital base. The bank has succeeded in strengthening its presence in the global capital markets, since its first Sukuk was issued in 2006, followed by the issuance of many other successful Sukuk issues until 2019. The latest Sukuk issue was greatly welcomed by the financial community sector. As a result, the bank received 209 subscription requests from across the world including Asia, Europe and the Arabian Gulf. This highlights the bank's leading position in the global banking sector.
Sharjah Islamic Bank continuously works towards providing innovative and pioneering products and services, designed to meet the requirements of the client base, whilst aligning with the UAE vision 2021 that aims to build a creative, high standard and competitive knowledge-based economy.
Sharjah Islamic Bank has won many prestigious local, Arab and international awards, including the INSIGHTS - Middle East Call Centre Awards, in the category of the Best Interactive Voice Response Service; the Mohammed Bin Rashid Al Maktoum Award for Business in the Financial Services category; the Sheikh Khalifa Excellence Award; Sharjah Economic Excellence Award and Sharjah Award for Voluntary Work. The bank also won the title of the Best Islamic Bank in Sukuk Structuring for the year 2015, the Business Excellence Award (BIZZ) for the year 2017,-ed UAE Emiratization Award, the Award of GCC Leading Institutions in Nationalization and the Award of Most Innovative Islamic Bank for the year 2019.
Each year, Global Capital, a reputable capital markets publication of the Euromoney Group, selects standout bond issues from an extremely volatile market competing with various other financial institutions and corporate bond markets. Selections are made based on several key criteria including trades that have had a long lasting impact on the market and those that survived through challenging conditions.